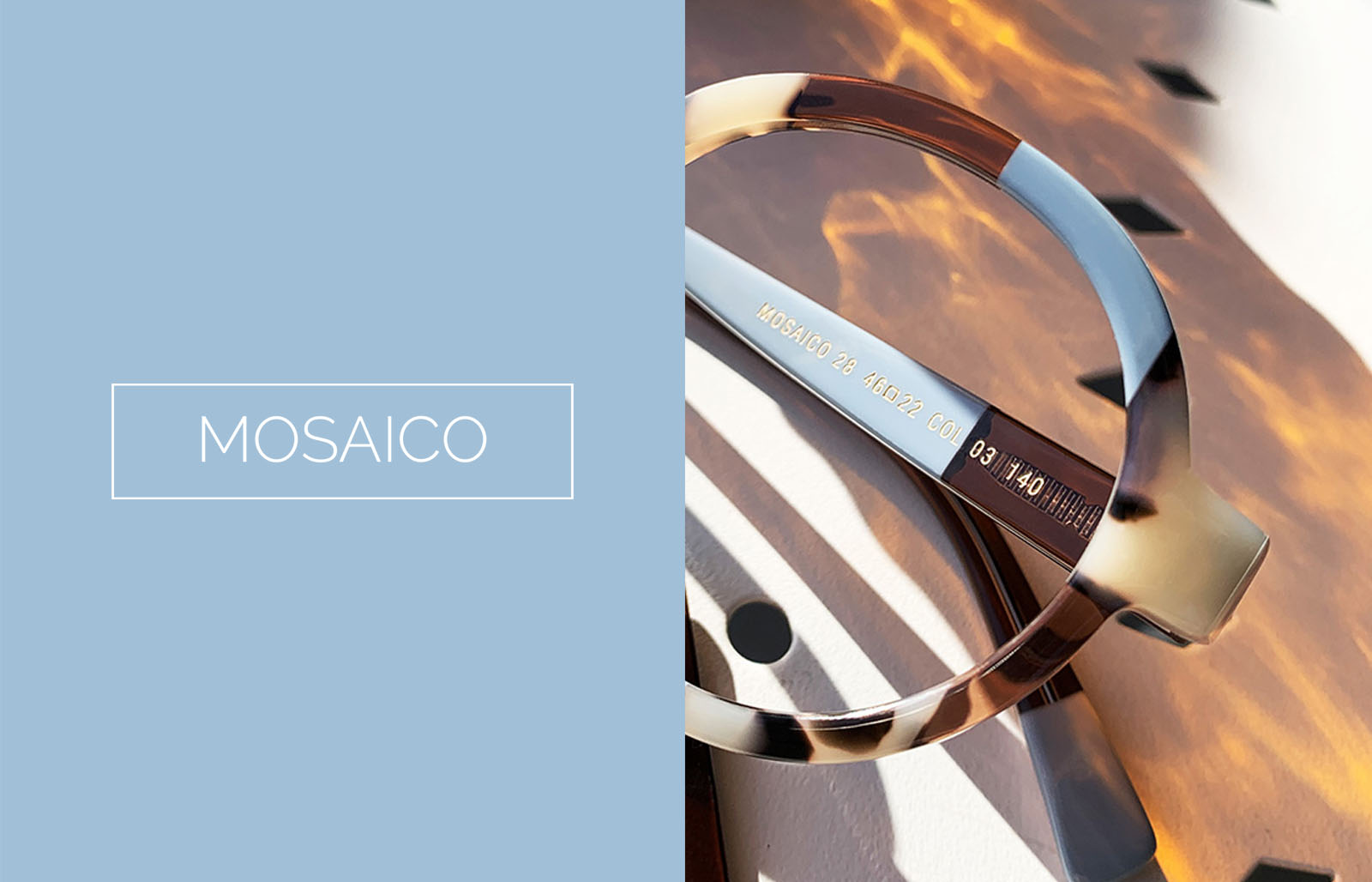 07 Feb

MOSAICO

MOSAICO: this name is inspired by the concept of gluing different acetate materials together, a process developed and perfected by Trisottica over many years.
At first glance it may seem to be a simple and casual sequence of colors but in reality it requires a careful lay-out of the acetate sheets from which the front and the temples are then cut out. The colors must be laid out and glued together in such a way as to resemble a mosaic.
What make our Mosaico collection unique is the exclusive color palette wich is obtained.